Pellet Grilling for Vegetarians & Vegans – A Guide
No meat? No problem.
Pellet grills are very versatile machines as they allow you to smoke, grill, bake, and even create wood-fired pizzas. While meat is often the first thing that pops into a person's mind when they think of grilling or smoking, you can also create wonderful smoked food using a variety of plant-based options. Maybe you're a vegan or vegetarian wondering what to make on your pellet grill or you have a vegetarian friend who is coming to your backyard cookout. Either way we have you covered! But how can you get a nice smoky flavor by cooking vegetables and other meatless dishes on a pellet grill? Let's find out!
What kind of vegetarian food can I cook on a pellet grill?
First, it's important to know what kind of vegetables work better on a pellet grill than others. Solid vegetables that tend to be larger in size work best to really pick up the different, smoky flavors. Vegetables that fit into this category include corn, cabbage, and artichokes just to name a few. Mushrooms are also a favorite as you can grill them up and turn them into veggie burger patties. If you're looking for something that isn't as time consuming to smoke, consider softer vegetables such as tomatoes, zucchini, or eggplant. Chickpeas are a popular plant-based protein that you can roast with spices and/or sauces. Another great plant-based food to cook on your pellet grill are nuts. You can roast nuts on the grill and even turn them into a vegan nut-based cheese afterwards. The options are endless when it comes to what kind of vegetables can be cooked on a pellet grill – just figure out what your taste buds are craving!
Seasoning is important
There's nothing worse than taking a bite of something and finding out how dull and bland it is. We don't want the same thing to happen when grilling your favorite vegetables! You want your food to be bursting with flavor, and while your pellet grill will impart that smoky flavor people love, you should also be sure to use different salts and spices to season your vegetables. A few of the more popular spices that work well with vegetables include pepper, paprika, garlic, rosemary, and basil. We recommend making a citrus herb salt that will give your vegetables the flavor they've been missing.
Fruits are good, too!
Vegetables aren't the only thing that vegans and vegetarians enjoy – you'll definitely want to try cooking fruit on your pellet grill! You can very easily smoke pineapple rings sprinkled with a little bit of brown sugar which turns them into slices of caramelized perfection. Peaches and nectarines are other popular fruits that you can quickly and easily grill up for a dessert or to add to a savory dish. Don't neglect the fruits at your next cookout!
Why pellet grills are best for vegan and vegetarian dishes
When it comes to traditional grilling on a gas or charcoal grill, it can be difficult to achieve the perfect flavor in your food. Sometimes your food comes out tasting like gas, and that's never a good thing, especially when it comes to vegetables and fruit. With a pellet grill, you have the versatility to use different flavored wood pellets that can enhance the flavor of your food. At Grilla, we're big fans of our apple, cherry and competition blends when it comes to choosing wood pellets for grilling veggies.
This can be very helpful when it comes to cooking vegetables and other meatless dishes as it can be difficult to get the seasoning just right. That's where pellet grills can be a big help. A pellet grill can help cover up some of our mistakes as amateur cooks by adding some extra flavor and take something that might have been slightly under seasoned and make it taste like you were at a sit-down restaurant having dinner.
Our favorite recipes
Now that you've gotten some tips for grilling for vegans and vegetarians, where will you begin? It can be difficult to put together a killer dish, especially if you are new to making vegan and vegetarian dishes on a pellet grill. Well, you're in luck because we have a few easy, delicious recipes to help you kickstart your new grilling adventure. Below, you can find some of our personal favorites here at Grilla Grills along with some amazing dishes from our friend Cindy from Vegetarian Mamma.
Grilla favorites
Not only are the following recipes some of our favorites, but they're also our most popular veggie dishes on our YouTube channel. Be sure to subscribe if you want to keep up with our new additions!
Smoked sweet potatoes
Pear cobbler
Smoked mac and cheese
Smoked brussels sprouts
Smoked mini potatoes
Smoked apple crisp
Recipes from Vegetarian Mamma
This guide wouldn't be complete without some input from one of the web's leading vegetarian cuisine gurus, Cindy Gordon, a.k.a. Vegetarian Mamma. Here are some of her favorite grilled recipes with links to the full details.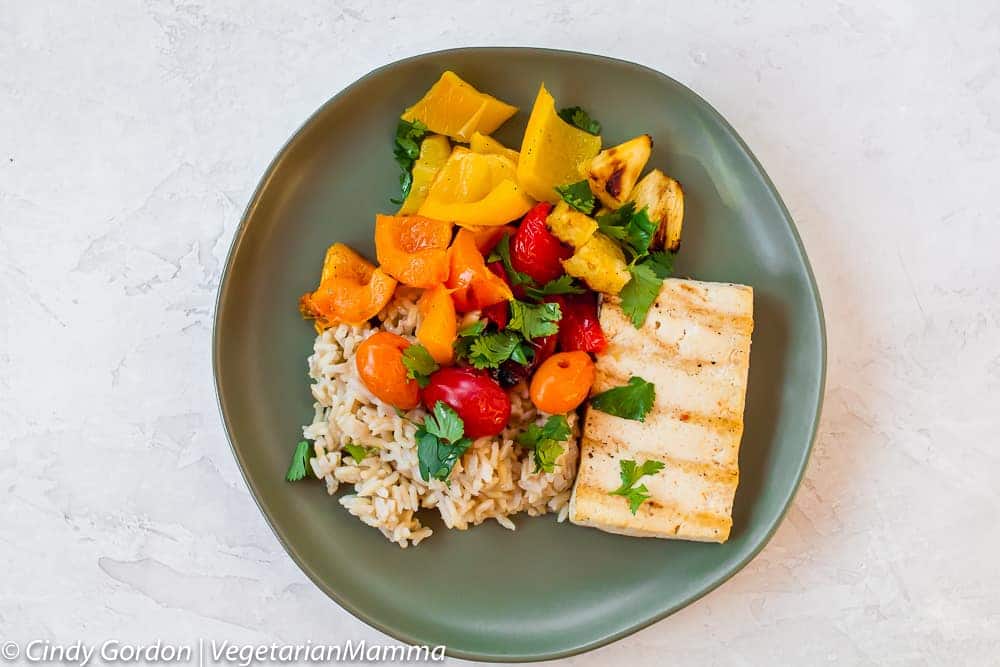 Grilled sweet and sour tofu with vegetables
"This recipe is delicious and can be made vegan with the swap of Maple Syrup (or Agave) for honey. It is a light and delicious meal that is perfect for lunch preps!"
View full recipe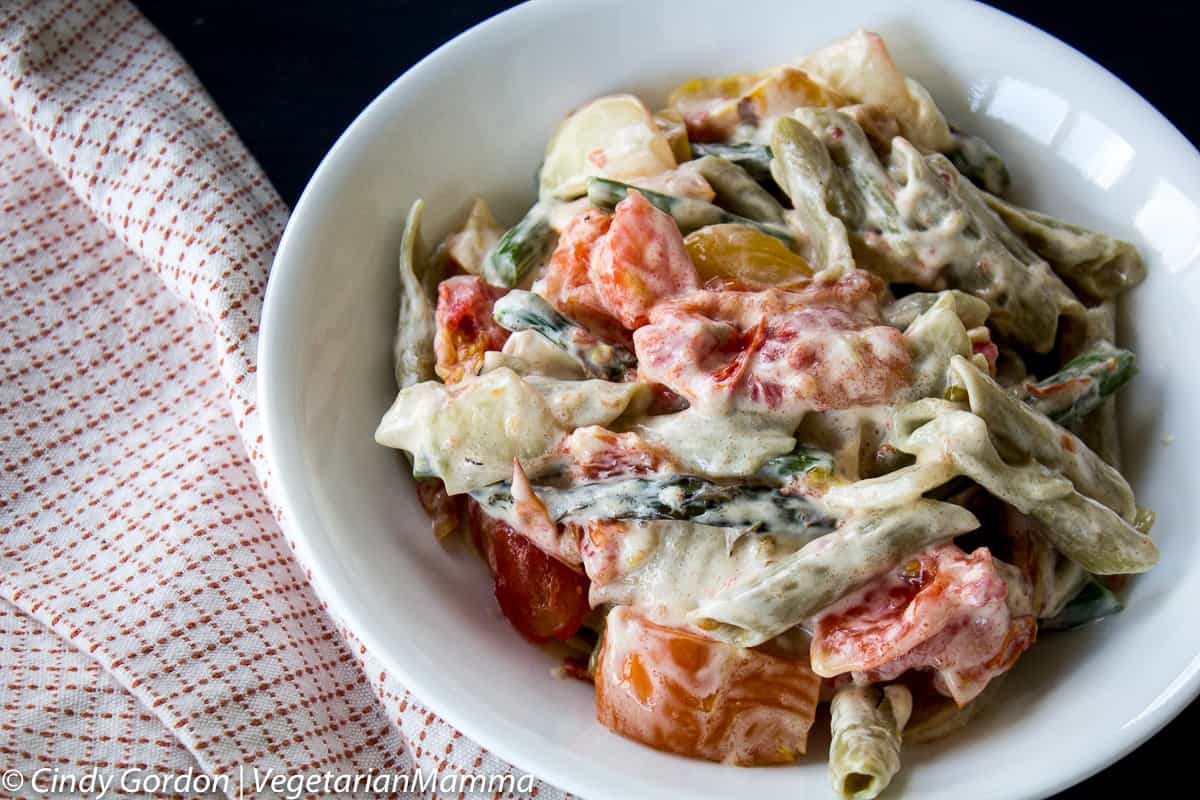 Grilled vegetable alfredo
"This one is vegetarian with NO vegan swap. It uses a jarred alfredo, which makes it easy for the consumer. It is a heavier dish that we tend to have in late fall or winter."
View full recipe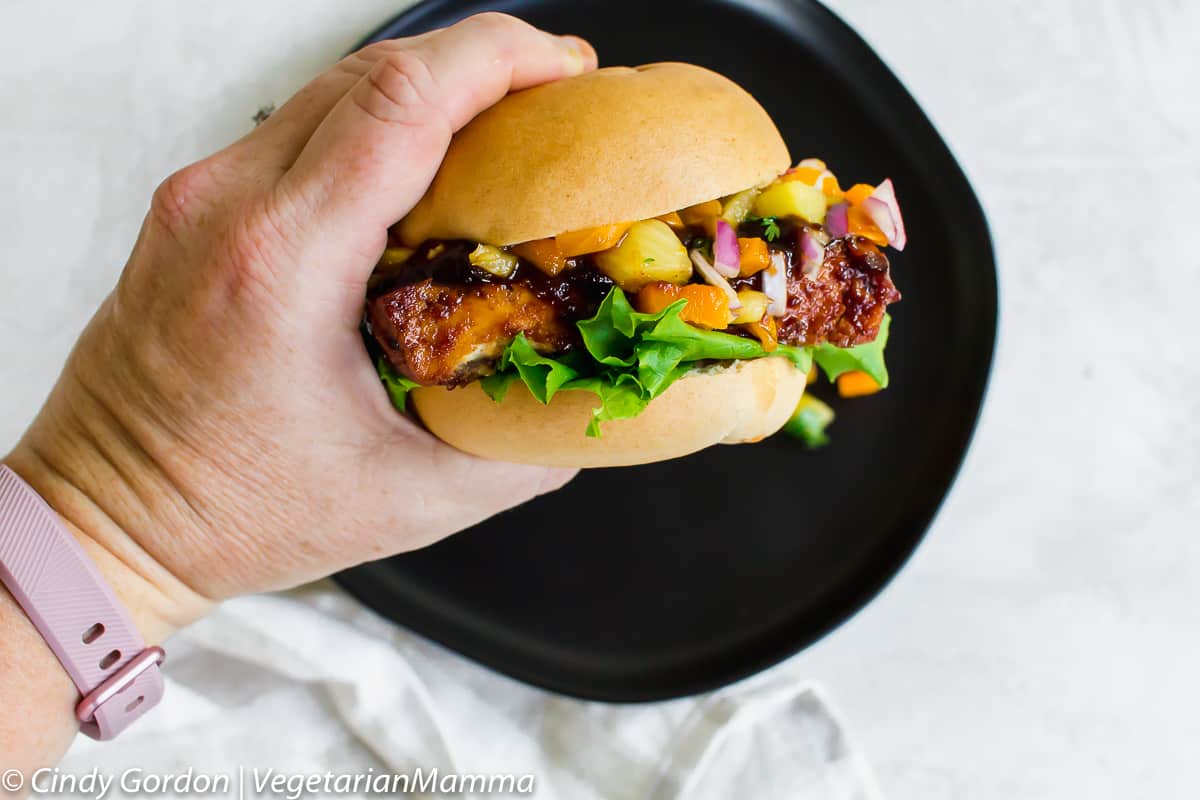 Grilled BBQ tofu sandwich with grilled pineapple salsa
"I am drooling thinking back to this tofu burger. Think BBQ with grilled pineapple salsa! YUM!"
View full recipe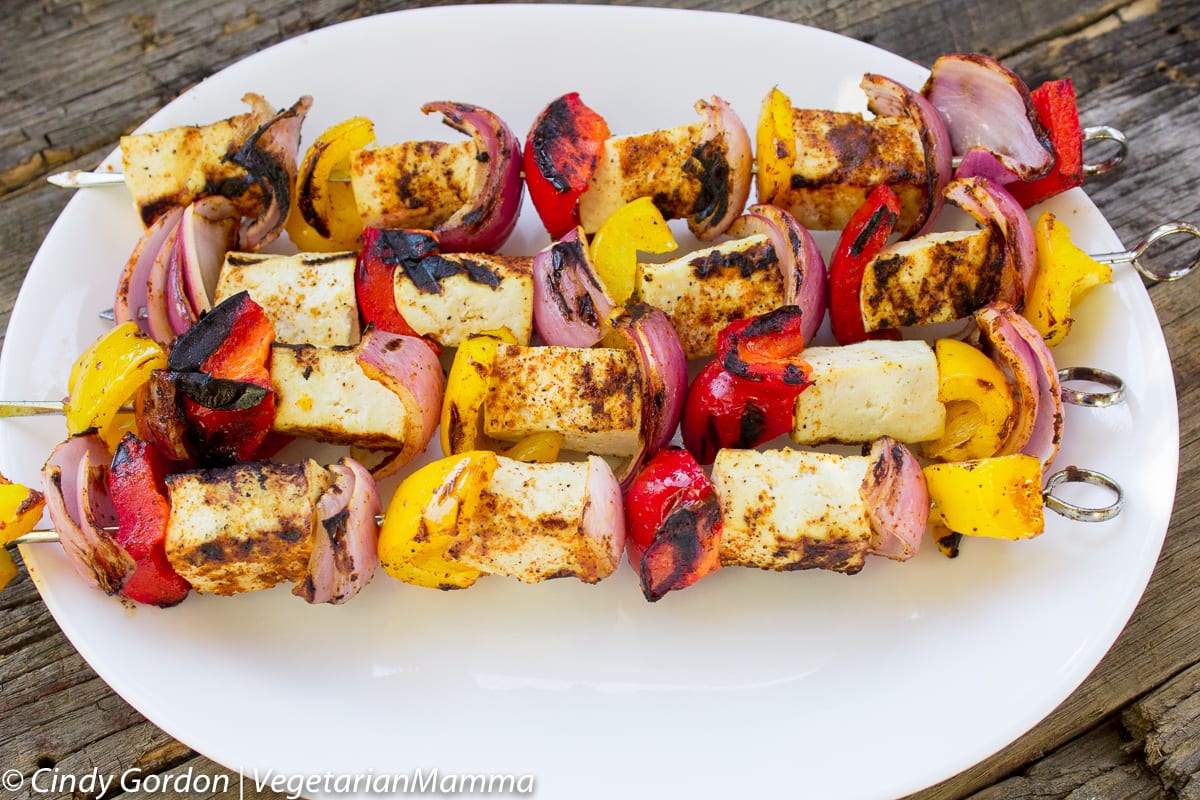 Fajita tofu kabobs
"These grilled kabobs fit the bill for the vegan needs!"
View full recipe
A pellet grill can make vegetables the star of the show
These recipes are just the tip of the iceberg. Whether as a side or a main dish, the Silverbac pellet grill or the Grilla model can take your cooking to the next level. So whether you're vegan, vegetarian, or just love veggies and fruit, it's time to see what wood fired flavor can do for you.